L2 French Arts & Entertainment-Themed Course: The World is Your Canvas
Asynchronous: No virtual, face-to-face classes. Subscribe, cancel, and rejoin at any time!
For the early intermediate learner, or those with 1.5 - 2 years experience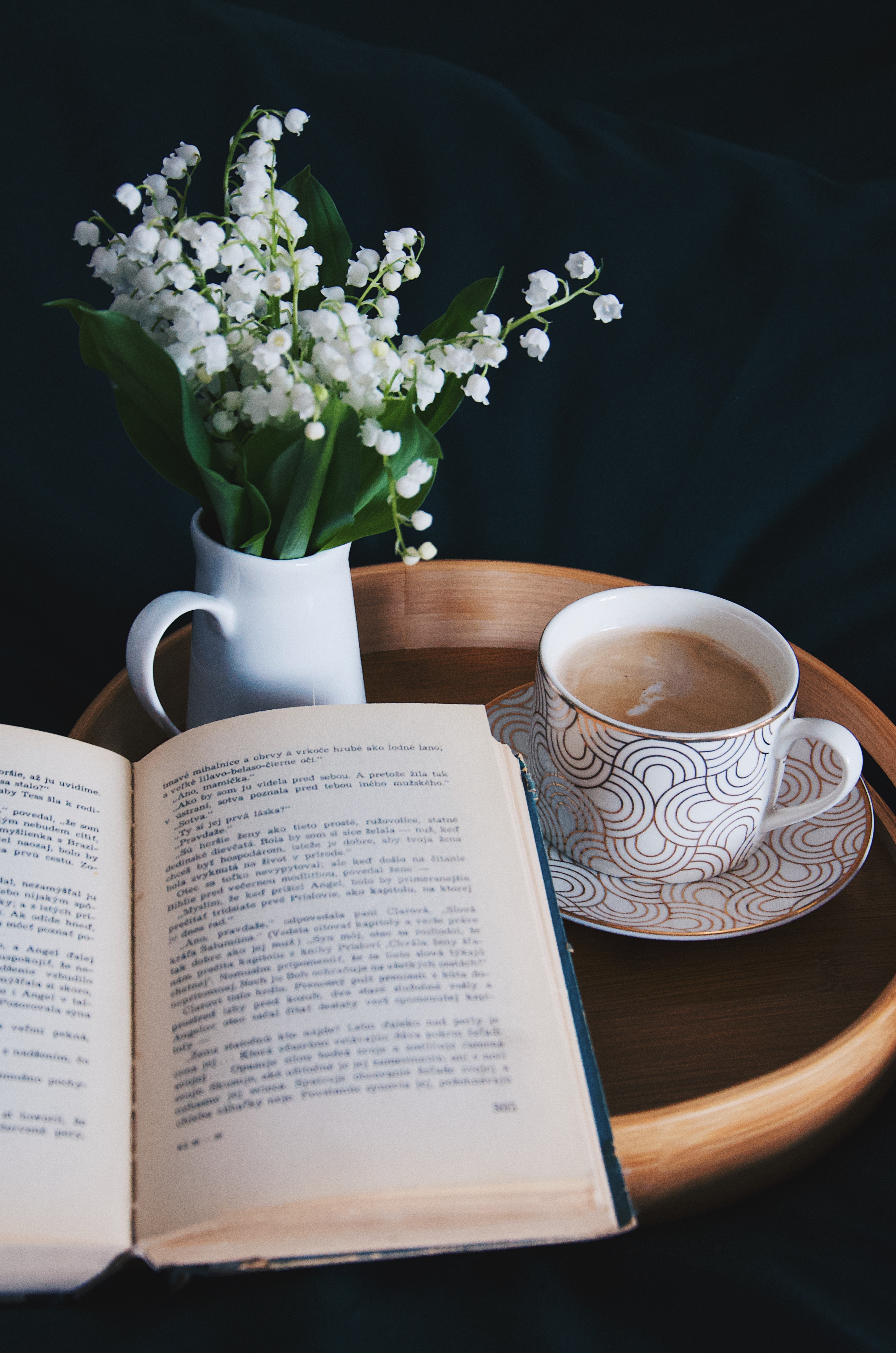 By the end of this course, you'll feel more confident in...
describing works of art, critiquing performances and pieces, and expressing technique - all while exploring various mediums and boosting your own cultural currency!


Course At A Glance
Semaine 1: From Museums to Street Art! Explore various mediums of art, from museum classics to local pop-ups.
Semaine 2 Film: From Classics to Netflix! Engage with the series and films that are all the rage in other corners of the world.
Semaine 3: Literature for connoisseurs and web surfers alike You don't have to be a bookworm to enjoy these real-life texts whether online, or on paper!
Semaine 4: Music makes our world go round! What is your jam? Tell us. We'll tell you ours so we can (virtually) wander around the best festivals around the globe!
What's Included
🙌 Weekly prep lesson videos (the critical #flippedlearning component for online success)
✅ Interactive quizzes to check your understanding
🎧 Practice activities including sound files, pronunciation exercises, flashcards and more!
👩‍🏫 Weekly office hours: get to know our team!
🍷 Monthly virtual events to learn & to connect...


and more!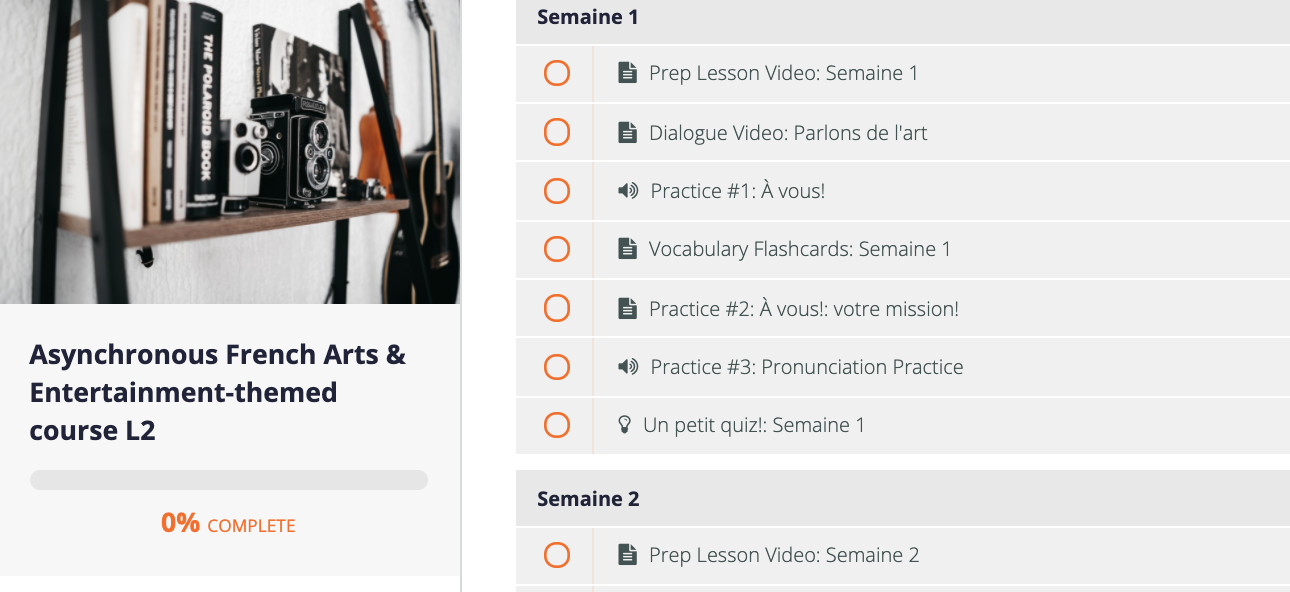 How to Engage With This Course
Engage with our flipped model as our team guides you through this course with our best practices video (containing up to date learning strategies!) and our weekly content, available via Teachable, this platform. Each week offers a range of skills practice designed to enhance your speaking when you're ready to join us for the synchronous (virtual / face-to-face) format.