L1 Spanish Travel-Themed Course: La excursión del mundo
Asynchronous: No virtual, face-to-face classes. Subscribe, cancel, and rejoin at any time!
L1: Part 1 of our Early Intermediate series.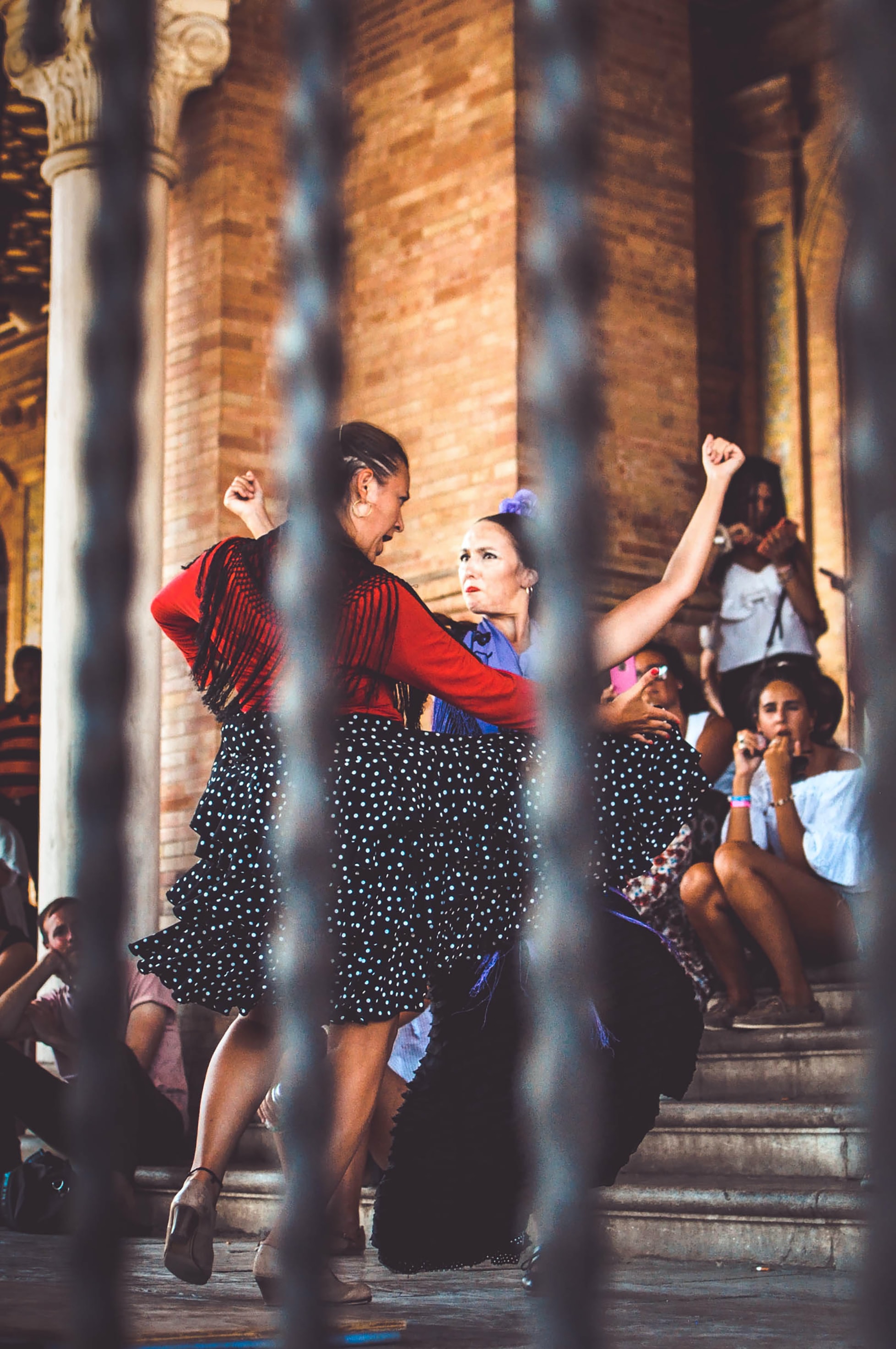 By the end of this course, you'll feel more confident in...
choosing modes of transportation, navigating the airport, comparing various travel destinations and activities, ordering in restaurants and haggling in street markets, and handling even the unexpected curveballs your travels may throw at you!
Week At A Glance
Semana 1: Planning your trip! ¡Vámonos! 
Semana 2: What type of traveler are you? Explore all sorts of travel experiences!
Semana 3: Pack your bags! From clothing to weather, be ready no matter your style or destination. 
Semana 4: Aprovecho! What better way to explore the world than through our bellies! 
What's Included
🙌 Weekly prep lesson videos (the critical #flippedlearning component for online success)
✅ Interactive quizzes to check your understanding
🎧 Practice activities including sound files, pronunciation exercises, flashcards and more!
👩‍🏫 Weekly Conversation Coaching: get to know our team!
🍷 Monthly virtual events to learn & to connect...


and more!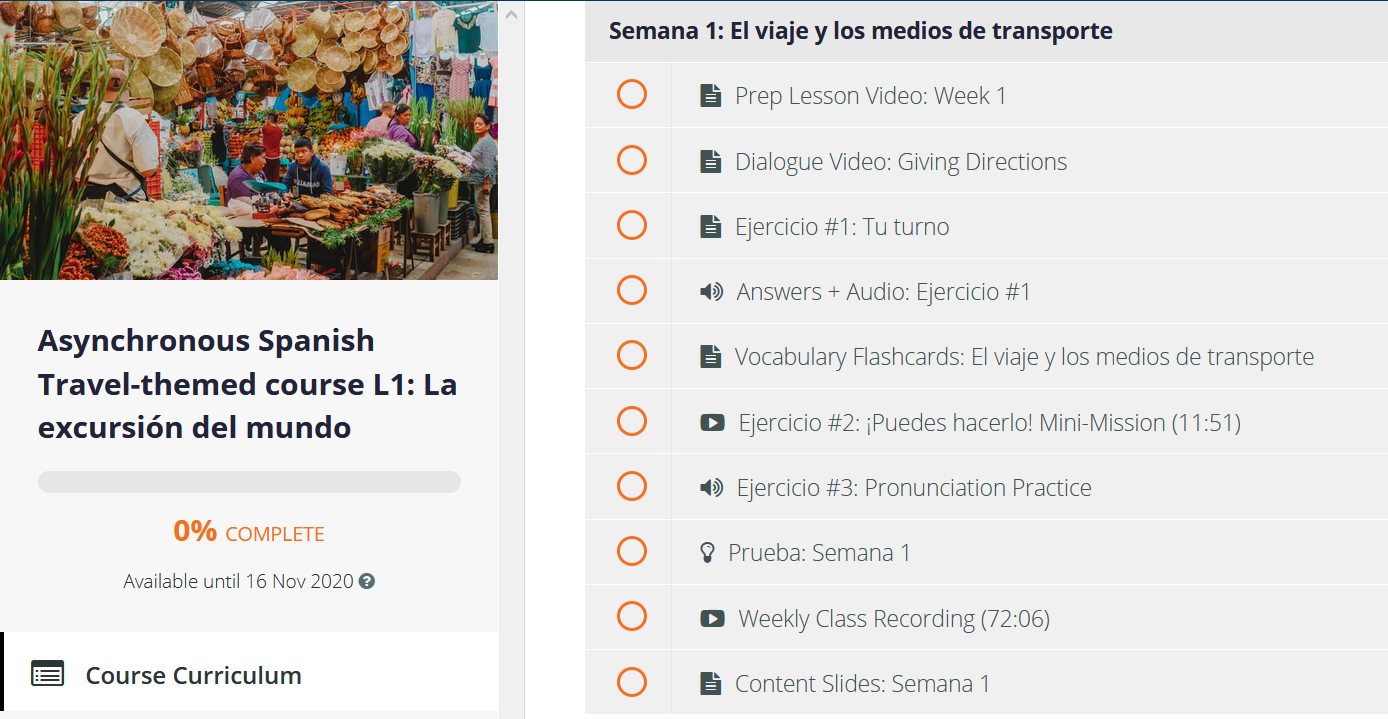 How to Engage With This Course
Engage with our flipped model as our team guides you through this course with our best practices video (containing up to date learning strategies!) and our weekly content, available via Teachable, this platform. Each week offers a range of skills practice designed to enhance your speaking when you're ready to join us for the synchronous (virtual / face-to-face) format.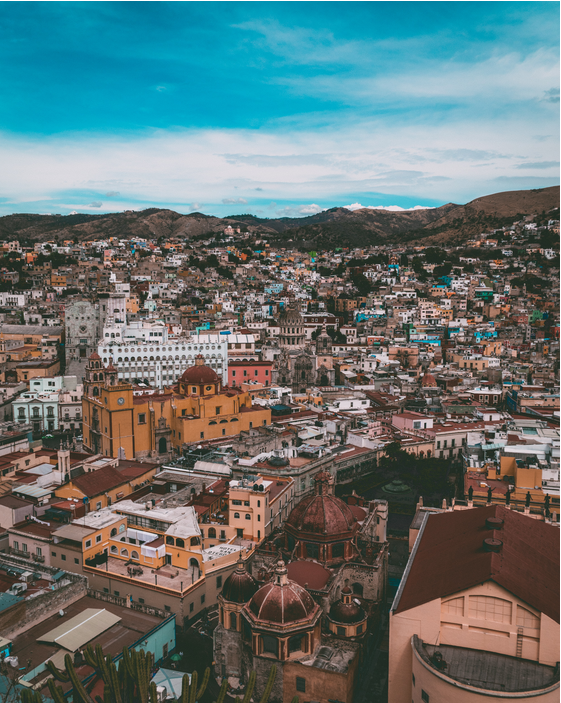 Is Spanish L1 right for you?
For the benefit of your language learning journey and the learning community, your final placement is contingent upon your checkpoint or placement quiz results.
Returning student? Click here to access your checkpoint quiz!
New to Freestyle? Click here to access your placement quiz!